Chat sexy avec UKristy4sub
UKristy4sub
Voir la gallerie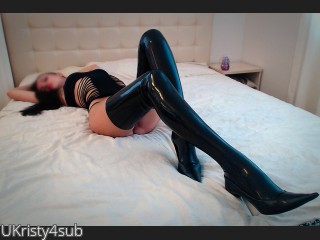 En ligne
"Demanding Mistress looking for slaves who can serve to the EXTREME!"
Mistress
Age:

36

Sexe:

Femme

Sexualité:

Bi

Ethnicité:

Européenne

Couleur des cheveux:

Brune

Couleur des yeux:

Verts
Corps:

Fine

Taille des seins:

M
Catégorie: BDSM
Pays: Royaume-Uni
Fonctionnalités:
Horaires:

after 8 pm UK time

Activités optionnelles:

Anal, BDSM, Domination, Exhibition, Jambes, pieds et chaussures, Bas et lingerie, Jeux de tétons, Costumes sexy, Pénétration, Jeux de rôles, SM, Esclaves, Fessées, Sucer, Autres, Body painting, Cire de bougie, Pinces à tétons, Cross-dress, Jeans, Epilation/rasage, Plumes, Féminisation, Combis en résille, Mains, Humiliation, Humour, Glaçons, Lycra/spandex, Maquillage, Masochisme, Cous, Culotte, Pony play, Shibari, Domination

J'aime:

I would like you to be honoured that you got the chance to give your life to me, to serve me and obey me. To spend each day for my pleasure as your main goal! I will make you do whatever I want, even if it harms or/and humilates u! ..and YES i use TeamViewer

Je n'aime pas:

Fake slaves

Ce que vous pouvez attendre de mes shows:

You will call and confess your sexual shame, inadequacy, and most embarrassing secrets, and I will help to put you in exactly the place you belong. After you are properly unmanned, I will take you a step further in your transformation and push you to new levels of sexual shame. I only know one thing. You are going to give it all away. Your soul, your time, your money, your will, your manhood, everything you have ever accomplished will slowly start to be erased. Welcome to your future!

Pourquoi je suis ici:

I m looking for slaves who can serve me to the EXTREME! What can be more satisfying and exciting than using men for My pleasure and profit and have them WORSHIP Me without any limits?!
Avis des utilisateurs
02 juillet 2016

She is the BEST! Have you seen her legs? Wow. And...WOW. I want to see her in person!
* Seulement valable pour l'ouverture du premier compte au sein du réseau CamContacts